South East Driveway Surfacing Contractors
Danmac Surfacing Contractors offer the complete driveway surfacing package, from repairs to re-developments. We supply and install Resin, Block Paving, Tarmac, Gravel and much more. Call us today to arrange a free quote.
Danmac Surfacing covers all types of domestic, commercial, and industrial work. We are also a chosen supplier for Surrey County Council.
Our Courteous, fully certified operatives offer an extremely high quality control policy ensuring each surfacing project is perfected before completion, health & safety, attention to detail and general presentation are of the utmost importance to us. Before considering a new Tarmac Surfacing Project we recommended contacting us for a friendly no obligation site survey where one of the team can advise you on the correct products and specifications to meet your requirements.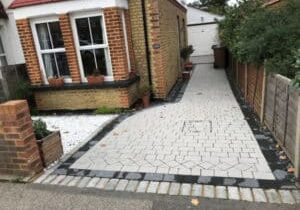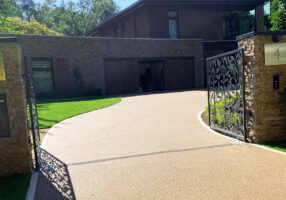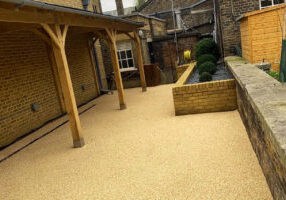 More than just Driveway Surfacing
South East Driveway Surfacing Contractors
Our Driveway Surfacing services include:
We offer more than just asphalt surfacing
Danmac Surfacing offer a range of asphalt resurfacing services
Line Markings
Car Park Markings
Playground Markings
Sports Courts Markings
Dropped Kerb Services
Council Work
Car Park Surfacing
Driveways
Useful links
HAUC(UK) brings highway authorities, utilities and government together with the aim of working safely and smartly to reduce the impact of street and road works on members of the public throughout the UK.
Roadworks, maintenance, policies, plans and consultations via the Surrey County Council Roads and Transport Portal.
An information portal about highway safety with lots of links to other safety websites
RoadSafe is a charitable partnership which brings together private sector with government and road safety professionals.
Get directions to Road Safe
Useful videos
Former Minister Norman Baker gave a video speech to the HAUC (UK) Conference in Edinburgh in which he welcomed the range of non-regulatory solutions the street works sector is taking forward