Award winning paving and surfacing contractor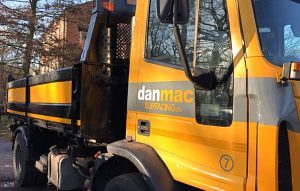 Danmac Surfacing is owned and managed by Daniel McFayden who is a surfacing contractor with over 20 years experience offering a cost effective and professional service.
Daniel has worked hard to extend his knowledge of available products and materials to create the perfect look for your commercial operation whilst ensuring durability, professionalism and a competitive price.
Danmac Surfacing is a member of the Streetworks Qualifications Register (SWQR). The SWQR holds details of qualified operators who have gained the appropriate qualifications in relation to the New Roads and Street Works Act 1991, which is essential for any contractor excavating a highway.

We manage a range of jobs, from small repairs to full scale 5 year improvement and maintenance contracts across the South East.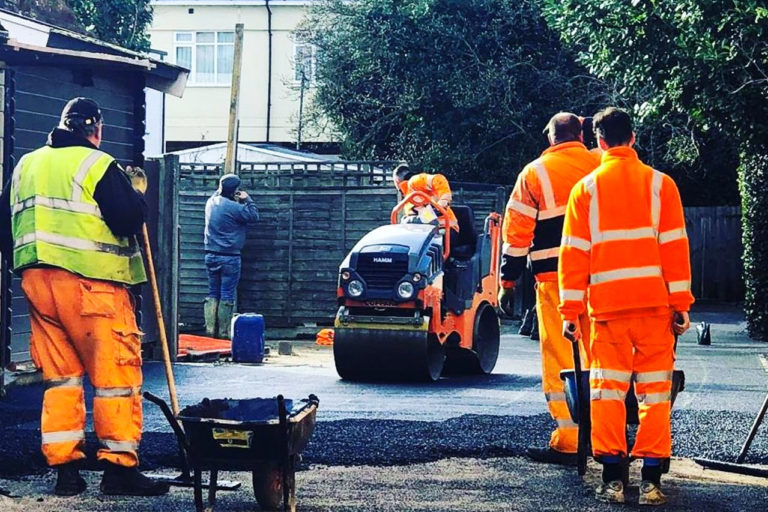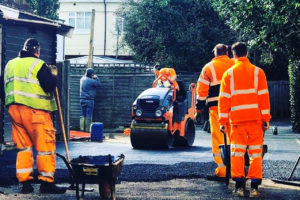 At Danmac Surfacing, we focus on delivering a service that gets it right the first time. By investing in high quality materials, equipment and processes, we ensure that we deliver sustainable and cost effective solutions that will last.
We pride ourselves on our outstanding workmanship and customer care and we ensure that every job is carried out to the highest quality standards. If something does go wrong please let us know so we can rectify the situation and continue to improve our high standards. We aim to have a resolution for any complaints with in 7 days, this will include a site visit if required.
Our main priority is maintaining customer satisfaction and the high quality standards of our work. Our attention to detail brings our customers back again and again.
We enjoy what we do and this reflects through our work.
Our team can visit your site to carry out a free no-obligation survey. This allows our team to fully understand your requirements and offer an accurate and competitive quote.