A dropped kerb is a legal requirement if you want to drive across the pavement onto your property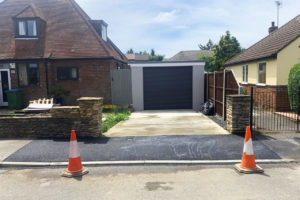 A dropped kerb allows vehicles to cross the pavement from the road to a driveway and it is a legal requirement to have a dropped kerb if you want to drive across the pavement onto your property.
Installing a dropped kerb can make a huge improvement to accessing your property as well as helping to ensure people do not park in front of your driveway.
Danmac Surfacing have many years experience in installing drop kerbs and applying for the relevant planning permission. We can work in conjunction with your local county council to install a dropped kerb whilst complying with all necessary regulations.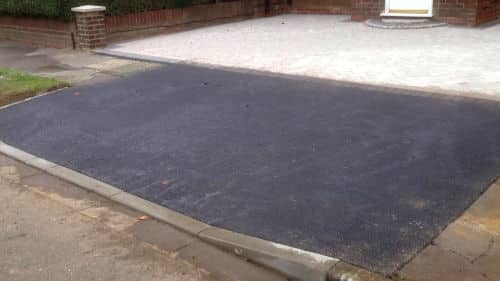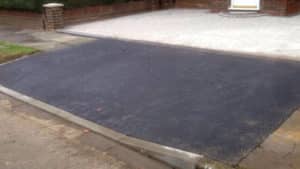 We are members of the Streetworks Qualifications Register (SWQR). The SWQR holds details of qualified operators who have gained the appropriate qualifications in relation to the New Roads and Street Works Act 1991, which is essential for any contractor excavating a highway.
At Danmac Surfacing, we focus on delivering a service that gets it right the first time. By investing in high quality materials, equipment and processes, we ensure that we deliver sustainable and cost effective solutions that will last.
We pride ourselves on our outstanding workmanship and customer care and we ensure that every job is carried out to the highest quality standards.
Our team can visit your site to carry out a free no-obligation survey. This allows our surfacing contractors to fully understand your requirements and offer an accurate and competitive quote.
More than just Dropped Kerbs
South East Road Surfacing Contractors
Our Road Surfacing services include:
We offer more than just asphalt surfacing
Danmac Surfacing offer a range of asphalt resurfacing services
Line Markings
Car Park Markings
Playground Markings
Sports Courts Markings
Dropped Kerb Services
Council Work
Car Park Surfacing
Driveways
Useful links
HAUC(UK) brings highway authorities, utilities and government together with the aim of working safely and smartly to reduce the impact of street and road works on members of the public throughout the UK.
Roadworks, maintenance, policies, plans and consultations via the Surrey County Council Roads and Transport Portal.
An information portal about highway safety with lots of links to other safety websites
RoadSafe is a charitable partnership which brings together private sector with government and road safety professionals.
Get directions to Road Safe
Useful videos
Former Minister Norman Baker gave a video speech to the HAUC (UK) Conference in Edinburgh in which he welcomed the range of non-regulatory solutions the street works sector is taking forward