Our expert team provide a professional and cost effective repair service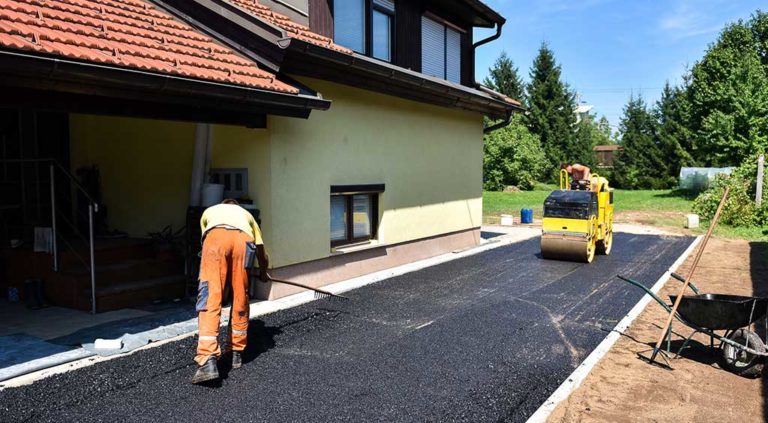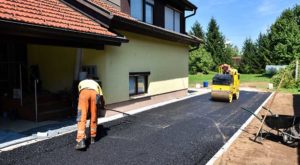 Your driveway is the first impression that visitors get of your home. Keeping it maintained and in good repair it is one of the easiest and most effective ways to make a huge improvement to the kerb appeal of your home and add thousands to its value.
An old, uneven driveway surface can be a potential hazard, look unsightly and encourage weeds to appear.
If your driveway has become damaged, cracked or has a pot hole appearing, it may be more cost effective and less hassle to get your driveway repaired rather than having the expense of a brand new driveway.
Types of driveway repair:
Pot hole repairs
Tarmac patching
Cleaning and pressure washing
Grouting and re-sanding
Reapplying sealant
Our comprehensive repair service will completely restore your driveway and leave it looking like new. We will repair the cracks and resurface any worn areas. Our driveway repair service covers both tarmac and block paving driveways and is carried out by our team of experts to a professional standard.
We use high quality pressure washers to remove existing dirt and grime. We then patch any holes or cracks, re-grout and re-sand. Finally, we apply a sealant to protect your driveway for years to come.
At Danmac Surfacing, we pride ourselves on our outstanding workmanship and customer care and we ensure that every job is carried out to the highest quality standards.
As surfacing contractors with over 20 years experience, we offer a cost effective and professional service. We manage a range of jobs, from small repairs to full resurfacing.
We focus on delivering a service that gets it right the first time. By investing in high quality materials, equipment and processes, we ensure that we deliver sustainable and cost effective solutions that will last.
Our team can visit your site to carry out a free no-obligation survey. This allows our surfacing contractors to fully understand your requirements and offer an accurate and competitive quote.
More than just Driveway Repairs
South East Surfacing Contractors
Our Road Surfacing services include:
We offer more than just asphalt surfacing
Danmac Surfacing offer a range of asphalt resurfacing services
Line Markings
Car Park Markings
Playground Markings
Sports Courts Markings
Dropped Kerb Services
Council Work
Car Park Surfacing
Driveways
Useful links
HAUC(UK) brings highway authorities, utilities and government together with the aim of working safely and smartly to reduce the impact of street and road works on members of the public throughout the UK.
Roadworks, maintenance, policies, plans and consultations via the Surrey County Council Roads and Transport Portal.
An information portal about highway safety with lots of links to other safety websites
RoadSafe is a charitable partnership which brings together private sector with government and road safety professionals.
Get directions to Road Safe
Useful videos
Former Minister Norman Baker gave a video speech to the HAUC (UK) Conference in Edinburgh in which he welcomed the range of non-regulatory solutions the street works sector is taking forward