Danmac Surfacing are experts in Resin Surfacing - Domestic and Commercial.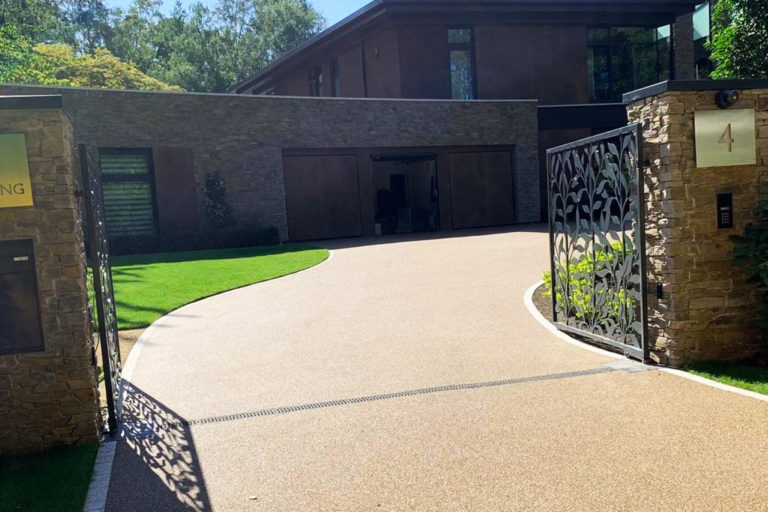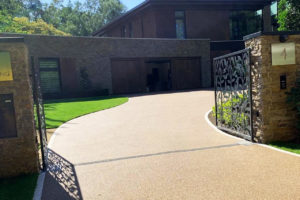 Resin bound provides a smooth, hard wearing low maintenance porous surface using a range of natural aggregates, we offer a wide range of colours and decorative finishes in Surrey to suit your requirements. Resin bound can be added to existing surfaces, we survey each job and give you free feedback and all details are explained to what is required for your project.
All our resurfacing projects are undertaken safely, quickly and efficiently. We always take local businesses, residents and road users into account when undertaking our work and aim to cause the minimum of mess and disruption.
Resin sets quickly and can be driven on after a couple of days which means it causes minimal disruption for road users, businesses and customers.
At Danmac Surfacing, we focus on delivering a service that gets it right the first time. By investing in high quality materials, equipment and processes, we ensure that we deliver sustainable and cost effective solutions that will last.
With over 2o years experience in the industry, we have undertaken a variety of jobs for clients within the government, commercial, private and public sectors. Our professional team are employed directly and have undergone training to ensure we meet stringent safety standards and our projects are to the highest level of workmanship, no matter how large or small.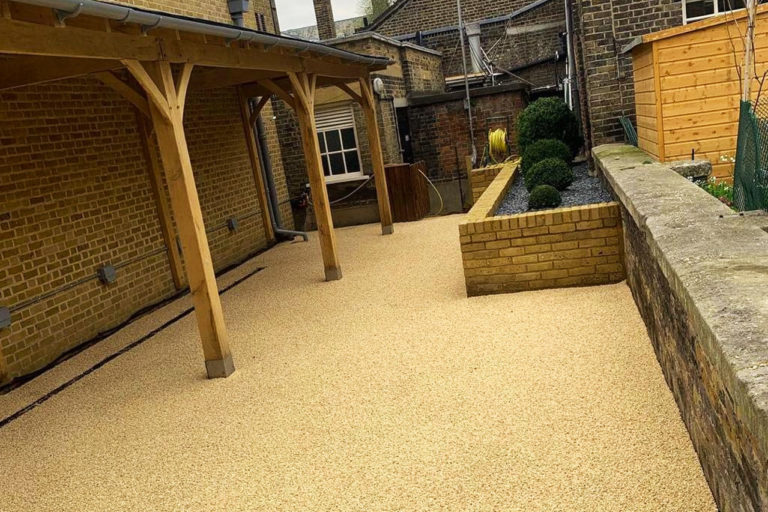 No job is too large or too small, whether you need a major road completed resurfaced or just a new car park or driveway, we can help. We also provide road markings so we are able to offer you a complete solution without having to go to another company.
We pride ourselves on our outstanding workmanship and customer care and we ensure that every job is carried out to the highest quality standards.
Our team can visit your site to carry out a free no-obligation survey. This allows our surfacing contractors to fully understand your requirements and offer an accurate and competitive quote.
More than just a Resin Surfacing company
Surrey Resin Surfacing Contractors
Our asphalt surfacing services include:
We offer more than just asphalt surfacing Albury
Danmac Surfacing offer a range of asphalt resurfacing services in Albury
Line Markings
Car Park Markings
Playground Markings
Sports Courts Markings
Dropped Kerb Services
Council Work
Car Park Surfacing
Driveways
Asphalt companies Albury useful links
HAUC(UK) brings highway authorities, utilities and government together with the aim of working safely and smartly to reduce the impact of street and road works on members of the public throughout the UK.
Roadworks, maintenance, policies, plans and consultations via the Surrey County Council Roads and Transport Portal.
An information portal about highway safety with lots of links to other safety websites
RoadSafe is a charitable partnership which brings together private sector with government and road safety professionals.
Get directions to Road Safe
Asphalt Companies Albury useful videos
Former Minister Norman Baker gave a video speech to the HAUC (UK) Conference in Edinburgh in which he welcomed the range of non-regulatory solutions the street works sector is taking forward